Report Card Pick-Up:
Friday, May 25th - 8:30 a.m. - 10:00 a.m.
Report Cards will be distributed through the Carline (located in the back parking lot of the school)
Buses will not run
Thursday - 24th is the last full day of school
---
Pre-K Families:
FPlease complete the Family Satisfaction Survey by May 30, 2018
HCDE & EBE want to hear from you!
Our goal is 100% Participation!
https://stateoftennessee.formstack.com/forms/vpk_parent_survey_2018
---
Congratulations
to East Brainerd Elementary's Principal,
Dr. Marthel Young
Hamilton County Department of Education's
2017 - 2018 Principal of the Year!!!
---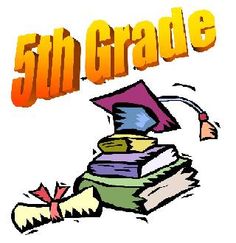 5th Grade Promotion
Wednesday, May 23rd, 2018
9:00 a.m.
Ridgedale Baptist Church, 1831 Hickory Valley Road, Chattanooga, 37421
---
East Brainerd Elementary School is a TITLE I school